TEAM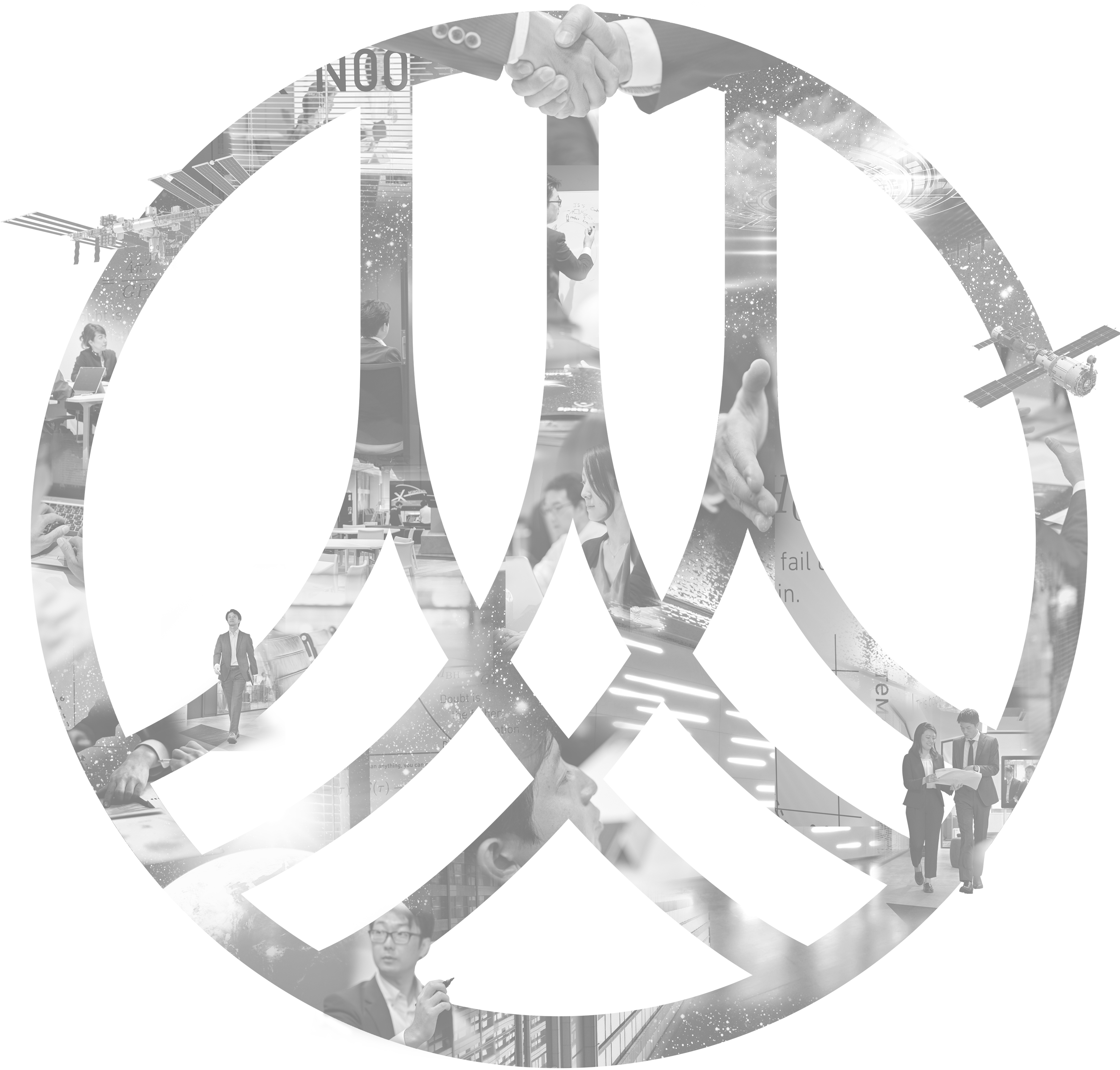 Co-Founder & CEO

Masatoshi Nagasaki

In Sept 2017, Masatoshi co-founded Space BD Inc. where he assumed the position of Co-Founder & CEO. As a seasoned expert in business development, he embarks on his new challenge in the space industry.
Previously he founded Nagasaki & Co. in 2014 where he mainly engaged in business development in the field of education. Notable projects include AOKI Global Entrepreneurship Project, and the Ministry of Economy, Trade and Industry Entrepreneur Education Promotion Project. He is also an invited researcher at Waseda University Transnational HRM Research Institute, and a research fellow for Yokohama National University Growth Strategy Research Center.
Prior, he served at Mitsui & Co., Ltd., one of the biggest conglomerate in Japan, and spent 11 years working in steel making and mineral resources (iron ore) industries, covered trading and business development positions including joint venture development in Brazil and Australia for 4 years in total.
He graduated from Waseda University with a bachelor's degree in education.

Chief Administrative Officer

Kendo Watanabe

Kendo graduated from Hokkaido University Law School in 1995, and joined Nippon Long-Term Credit Bank (now Shinsei Bank).
In 2000, he joined the subsidiary company of Intelligence (now Persol) as a director, after which he became the managing director in 2002. In 2006, he established Executive Board Co., Ltd., and Juristic Co., Ltd., where he currently serves as the representative director.
Kendo has been providing organisational and business support from the time of Nagasaki & Co., the predecessor of Space BD. In Sept 2017, he took on the role as a senior advisor to assist with expanding Space BD's business domain in space. In Apr 2019, he was assigned to be the CAO/CHRO.

Director General, Satellite Launch Services

Mac Kanazawa

Mac joined Mitsui & Co., Ltd. in 2011. Working for the head office, he worked on new business development and investment management activities for the recycling business and renewable energy business in the Asia-Pacific region.
He subsequently worked for PwC Advisory LLC, before joining Space BD in 2017. Mac is in charge of wide range of new business development including satellite launch service, ISS experimental platform service and space hardware procurement service.
Mac graduated from Waseda University School of Political Science and Economics, and holds an MBA from University of Technology, Sydney.

Director, Project Management, Satellite Launch Services

Kazuma Momoo

Kazuma graduated from Osaka University Graduate School of Engineering in 2012, after which he joined Sumitomo Corporation, where he got exposed to a range of business models in communication, sustainable energy, export of infrastructure systems, and business investments. In 2014, he was selected for the in-house Chinese language training program and studied at Peking University. He stayed in Beijing for a total of three years, during which he was involved in a wide range of national space development projects through the sale of satellite components by major Japanese satellite manufacturers. Kazuma joined Space BD in December 2017, where he is promoting the small satellite deployment services from the "Kibo" Japanese Experiment Module on the International Space Station (ISS) and other satellite launch services as the director. He aspires to create a world like Star Wars which he admired when he was a child.

Director, Corporate Strategy

Taka Nagao

Taka Nagao graduated from MSc. in Mechanical Engineering from Kyoto University in 2007. He then joined Arthur D. Little Japan where he was involved in implementation and development of medium-term management plans, new business development and innovation strategies for various manufacturing and infrastructure companies.
In 2010, he joined Eneris, a venture-capital company, where he led management planning, business development, sales and public relations, and contributed to the company's public listing on to the Tokyo Stock Exchange Mothers in 2013. As the general manager of corporate planning division, he further took charge of capital and business alliance and mid-term management planning for the company.
Taka joined Space BD in 2019 where he is in charge of strategic planning and strives daily to create new business based on the concept of "Commercialization of Space"

European Office (Business Advisor)

Ryuichi Sato

Ryuichi graduated from a bachelor degree in Aerospace Engineering from University of Queensland, and a master degree in Space Engineering Delft University of Technology. After conducting his research on space mission design research at OHB Systems, a major German space company, he worked as a satellite data analysis engineer at the Portuguese Institute of Ocean & Atmospheric Studies, where he gained gained experience with satellite data. He returned to Japan in 2016 to take on a position as the MINERVA research fellow at the Japan-European Industrial Cooperation Center, where he conducted research on EU-Japan cooperation in the field of Earth observation products and services. Japan-Europe cooperation, involving market research, policy analysis, and user needs analysis. As the expert on European space sector, he provides analysis on business trends and policy developments for companies and ministries, and holds a broad range of knowledge and insight on not only on the technical aspects of space, but also on satellite data, space policy / international relations, and space business.

Co-Founder

Tohru Akaura

IncubateFund General Partner
Worked for 8 and a half years in the investment department at JAFCO Co., Ltd., involved in investment development tasks in the front line. Started their own venture capital business in 1999. Since then he launched and managed 13 venture capital funds with a total of 40 billion yen. Consistently specialized in the initiation period, while also carrying out investment development.
Since July 2019, he is the Chairman of the Japan Venture Capital Association.
Manager
Marketing
Satellite Launch Services

Kazuhiro Ohno

In 2013, Kazuhiro graduated from the Department of Integrated Chemistry of Tokyo University of Science. He then joined NTT Communications, where he was in charge of sales for telecommunications carriers and IT companies. Later, he gained experience in planning numerous collaborations between different industries within the IoT business sector.
Praised for his ample project leader experience, he was selected as NTT Communication's first venture transferee, and was seconded to Space BD in 2019.
Manager
Engineering
Satellite Launch Services

Takuma Terada

Takuma graduated from the Tokyo Institute of Technology Graduate School in 2014, where he completed a Master's degree in Earth and Planetary Sciences. Prior to joining Space BD, he gained experience in satellite user integration such as safety reviews and ICD modifications for SmallSatellite deployment and technical coordination for the development and operation of ISS re-fueling vehicles. In July 2019, Takuma joined Space BD as an engineer and in charge of the user integrations for J-SSOD, i-SEEP, and rideshare launch with the H3 launch vehicle, as well as technology review for the new business development.
Manager
Engineering
Satellite Launch Services

Aki Hosogai

Prior to joining Space BD, Aki has pursued his career in the development of mission equipment and providing support for a mission safety review to promote the commercial use of the ISS Kibo based on his past experiences; performing safety verification testing of ISS and cargo integrations.
One of the highlights of his career is a contribution to the establishment of the ISO standard of the flammability test. Aki joined Space BD in July 2020 and provides technical assessment and evaluation for ISS utilization services. His area of expertise is in the field of fire safety and material evaluation for manned spacecraft.
Manager
Engineering
Satellite Launch Services

Tetsuro Mizuno

Tetsuro graduated from Kyoto University with a Master's Degree in the School of Engineering, Department of Civil and Earth Resources Engineering , and a Bachelor's in the School of Global Engineering.
Before joining the company, Tetsuro joined Japan Manned Space Systems Corporation, where he engaged in user integration for controllers and experimental equipment installed on the ISS.
Cooperation with JAXA / United Nations Office for Outer Space Affairs from the experience of technical support for selected countries from the first time of KiboCUBE, he decided to contribute to the wider space development of the international community and joined Space BD. Hobbies are diving, climbing and watching movies.
Marketing
Satellite Launch Services


Genki Hiraga

Genki graduated in 2012 from Osaka University. He started his career at HANWA Co., Ltd., and developed his experience in the steel export business. He further developed his career at Deloitte Tohmatsu Consulting LLC by taking in charge of formulating and executing sales strategies, DX promotion, business sprocess reengineering, etc. for the customers in the manufacturing industry. Genki joined Space BD in February 2020 after working with Japanese Mega Bank.
Engineer
Satellite Launch Services


Ryota Fujita

Ryota worked as a project leader for a 50-kg student microsatellite project during university and graduate school. He joined Space BD in 2019 as an engineer to work on the company's ISS small satellite deployment business.
Engineer
Satellite Launch Services


Takayuki Monobe

In 2017, Takayuki graduated with a Master's Degree at the Department of Mechanical Systems Engineering at the School of Engineering, Institute of Fluid Science, Tohoku University. During the college, he took the role of a representative and project manager for a student group to produce and launch the rockets. Takayuki started his career at Mitsubishi Heavy Industries, Ltd., and engaged in a Japan-US joint project as a manufacturing engineer for aircraft, defense and space segment. He worked for a production improvement system construction and factory startup. From April 2020, Takayuki joined in Space BD and engaged in technical coordination for the SmallSatellites deployments. Born in Fukuoka Prefecture.
Engineer
Satellite Launch Services


Hirokazu Yokoyama

Hirokazu started his career at Japan Airline Co., Ltd. where he was involved with the management and procurement of aircraft parts. He then joined Amil Co. Ltd., and was subcontracted to JAXA Tsukuba Space Center and worked on projects related to the International Space Station. He was responsible for cargo integration of refueling equipment, and international coordination related to operational resources for on-orbit experiments. After working at Axelspace Corporation, Hirokazu joined Space BD as an engineer in January 2020. Hirokazu engages in multiple satellite integration operations in the SmallSatellite deployment service from the ISS, as well as the rideshare launch service with the H-IIA and H3 launch vehicle for the SmallSatellites.
Marketing
Satellite Launch Services


Mia Lee

Graduated from the University of Washington in 2016 majored in Aeronautics and Astronautics Engineering. During her undergraduate study, Mia was engaged in designing and analyzing shock absorption mechanisms of Origami-based metamaterials.
After graduation, Mia started her career at National Instruments Corporation as an engineer, then took her role as an account manager for a major automotive OEM, electrical equipment manufacturer, and research institute providing from the development strategy centering on test automation to engineering support for the operation phase. Since March 2020, Mia has participated in Space BD and is engaging in expanding overseas business opportunities and collaborative opportunities with companies around the world.
Corporate Strategy



Hayato Saito

In 2019, Hayato graduated from the Graduate School of Law, Keio University, majoring in International Space Law. During the academic life, in addition to the research of the legal status of astronauts, he participated in space education outreach activities at international conferences as a JAXA-sponsored student for the International Space Education Board (ISEB).
Hayato jointed Space BD soon after graduation in April 2019. He has taken the role of developing the "Astronaut Training Method x Next-Generation Education Program" and promotes the collaboration with partners and project formulation.
Corporate Strategy



Daisuke Takahashi

Daisuke graduated with a Master's Degree in Aerospace Engineering from the University of Alabama in 2008. He then joined IHI Co., Ltd. and took part in a wide range of operations related to aircraft engine life cycle business as an engineer of aircraft engines. In 2018, he moved to the company's space division and participated in new business development using satellite data.
Daisuke joined Space BD in 2019 and experienced international sales and business development. From February 2020, he has engaged in the developing new business such as environmental testing equipment export services at Corporate Strategy.
Corporate Strategy



Hoshiko Nakata

Hoshiko graduated in 2014 majoring in Risk Engineering from the Graduate School of Systems and Information Engineering, from the University of Tsukuba. She then joined Advanced Engineering Services Co., Ltd. as an engineer to work on engineering design and manufacturing. In 2017, she was in charge of coordination work with Asian countries for the utilization of the Kibo, Japanese Experiment Module. Hoshiko joined Space BD in December 2019, where she is involved with mainly on space education business at the Corporate Strategy Department.
Manager, Corporate



Yoichiro Kusama

Yoichiro previously worked at ENERES Co.,Ltd where he contributed to the Delisting of special caution market stocks and managed the general meeting of shareholders as the manager of the finance department.
He then joined Temairazu, Inc. where he contributed to the market change from Mothers to First Section of the TSE and J-SOX.
He joined Space BD in May 2020 and overseas the oversees corporate division and internal management system as well. He was graduated from the School of Commerce at Meiji University.
Public Relations



Marin Hara

After graduating from university, Marin worked in corporate public relations for a Japanese housing and facilities manufacturer, where she gained experience in corporate communications with domestic and overseas stakeholders. She joined Space BD in 2019 and is in charge of public relationship and overseas sales.