Nurturing Talent: For Space and the Future
Using space and exploration of the unknown to instill skills needed to thrive in an era of change and uncertainty.
As a start-up in the space business, we use assets acquired through our satellite launch and ISS utilization services to develop programs that foster entrepreneurship and non-cognitive skills like decision-making, leadership, and communication.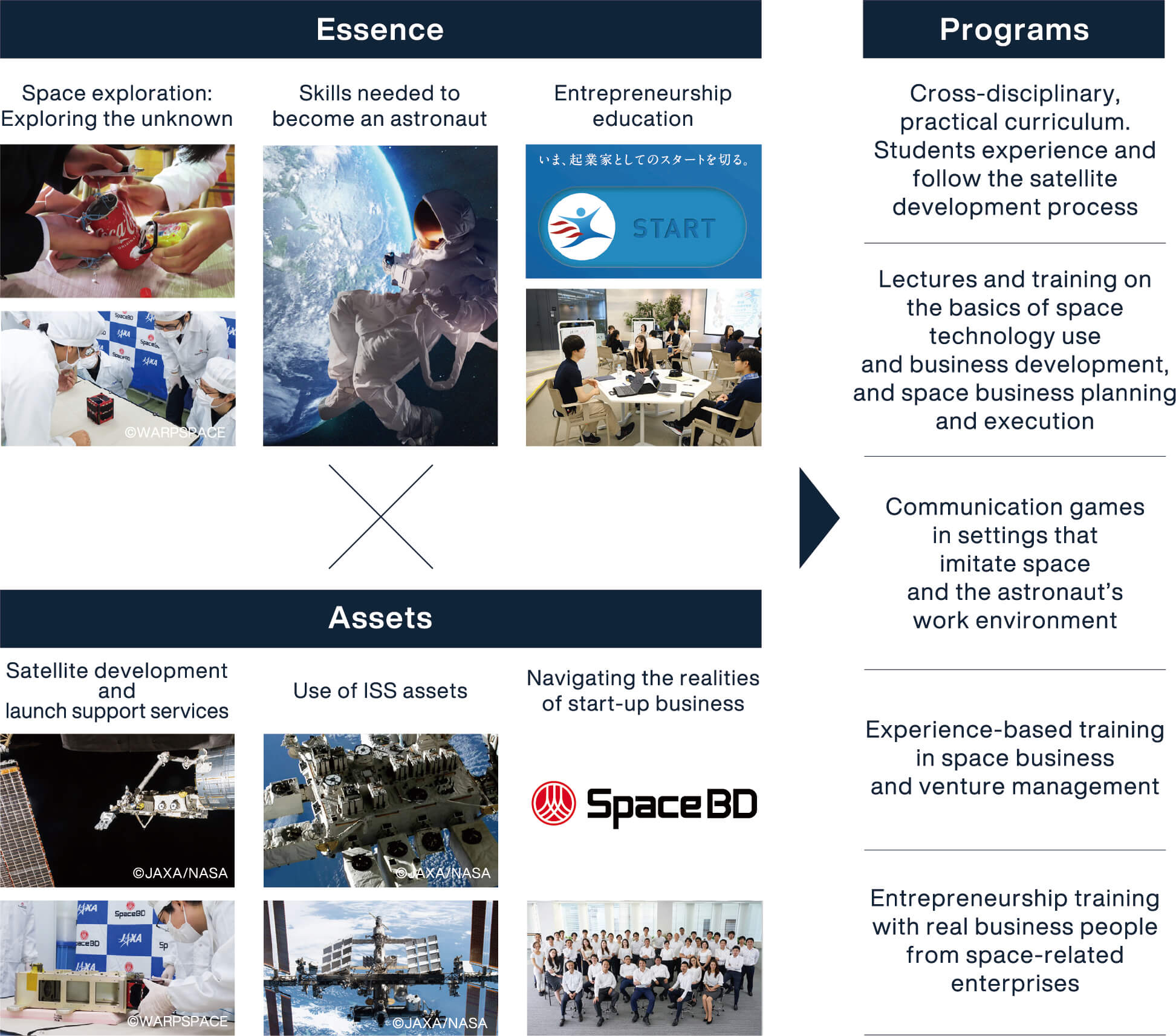 Space BD's Learning Programs
CONTACT
Got a question? We'd love to hear from you.